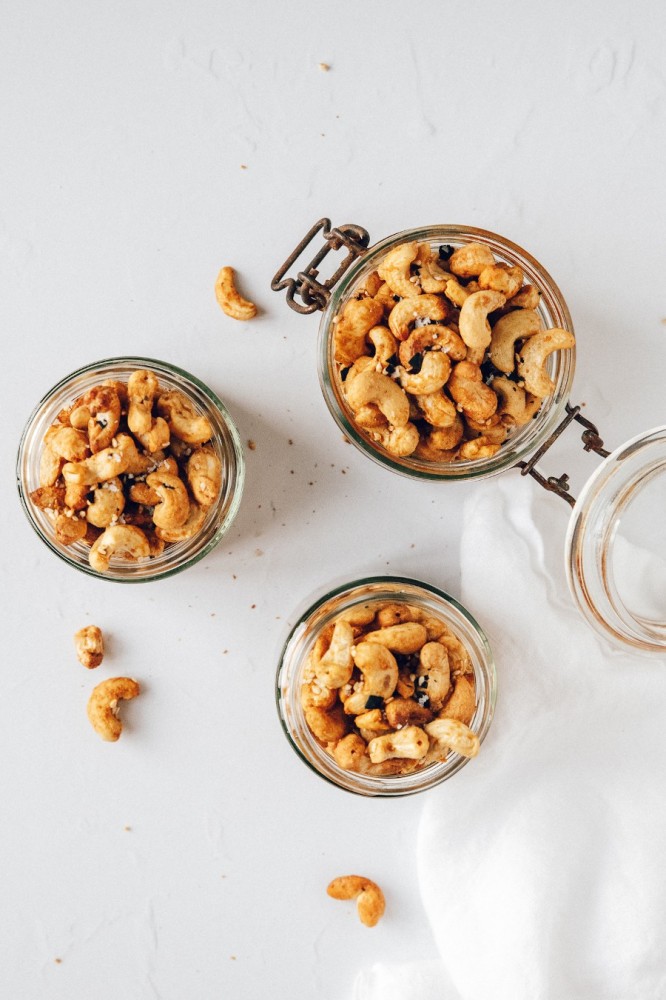 Chilli cashew nuts
2021. October 27.
One way to avoid a snacking overload is to choose a spicy treat.
That doesn't stop you? Never mind, it's a conscious snack anyway.
Ingredients:
400g unsalted cashews
2 tablespoons olive oil
2 tablespoons chilli sauce ( the amount depends largely on the strength of the chilli sauce and how much you want it to burn. I used this:
1 tablespoon lime or lemon juice
1 tablespoon Hester's Life Ground dates
1/2 tablespoon Hester's Life Oat flour
1/2 tablespoon sea salt
1 tablespoon sesame seeds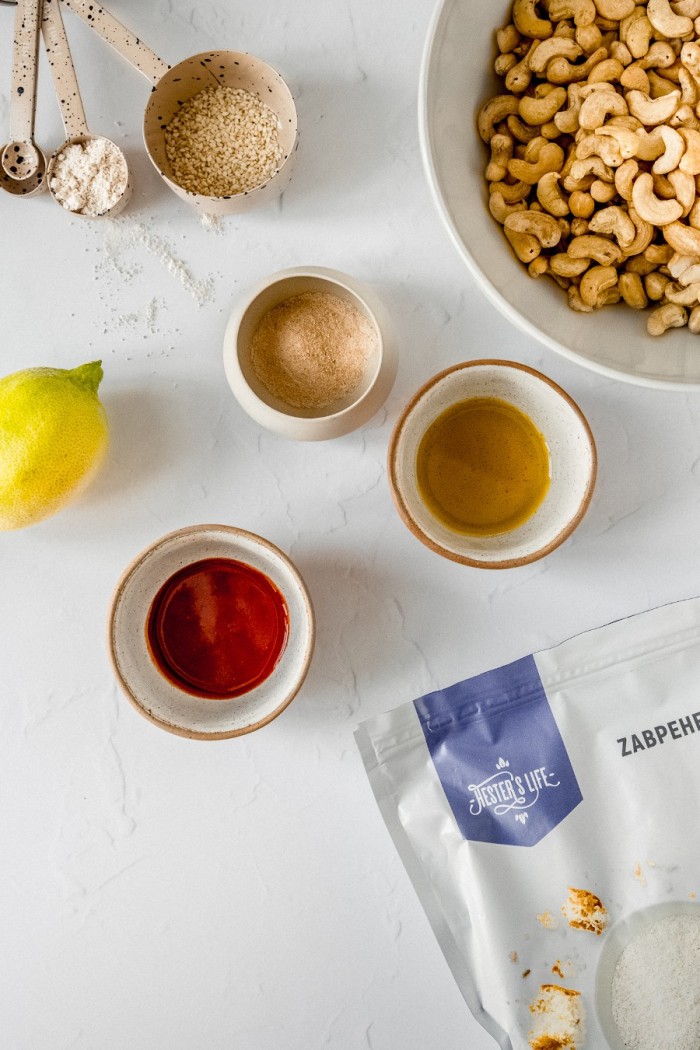 Preparation:
Preheat the oven to 160 degrees on fan.
Mix the ingredients for the chilli sauce in a bowl and stir into the cashew nuts.
Spread evenly on a baking tray lined with baking paper and bake for 10-15 minutes, stirring frequently, until golden brown.
Let it cool completely before eating.