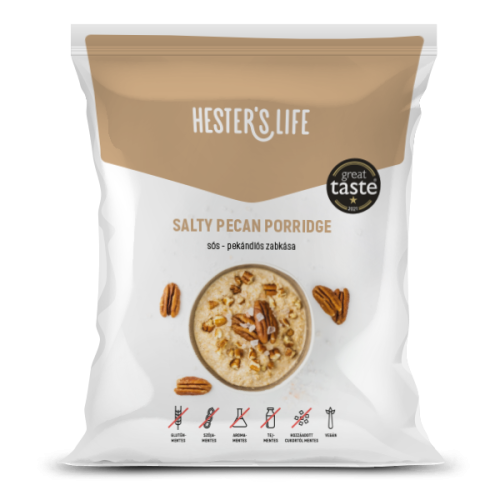 Salty Pecan Porridge
Salty pecan porridge
Választható ízek:
Strawberry Porridge
Product description
If you like the taste of salted-caramel, this porridge will be your favourite for sure!
Why pick Hester's Life Salty Pecan Porridge for every morning?
Here is why:
the water-soluble fibers of rolled oats have a positive effect on keeping the blood cholesterol on a normal level and also on keeping gut flora in an optimal condition
the pecan nut is a great source of the Omega-3 fatty acids, the antioxidant vitamin E and B1, which is indispensable for the normal functioning of nerve cells
make it with water, and you still get a truly delicious and creamy porridge
sweet with no added sugar. Porridges from Hester's Life use only fruits as sweeteners.
gluten free. If you're following a gluten free diet, you know what a treasure tasty breakfasts are. Well this is one of them!
no ingredient of animal origin, so vegans can have it too.
super delicious breakfast in 1 minute. At home, in the office or at school? Anywhere.
Try it, taste it!
Ground date (date), pecan nut, tengeri só
Average nutrition value
100g
50g


(1 portion)

50g in RI* % of product
* RI: reference value for an average adult (8400 kJ / 2000 kcal)
Energy
1631 kj / 390 kcal
815 kj / 195 kcal
9.8%
Fat
10 g
5.0 g
7.2%
- of which saturated fat
1.3 g
0.7 g
3.3%
Carbohydrate
60 g
30 g
12%
- of which of sugar
12 g
6.2 g
6.9%
Fiber
9.1 g
4.6 g
18%
Protein
11 g
5.5 g
11%
Salt
1.64 g
0.82 g
14%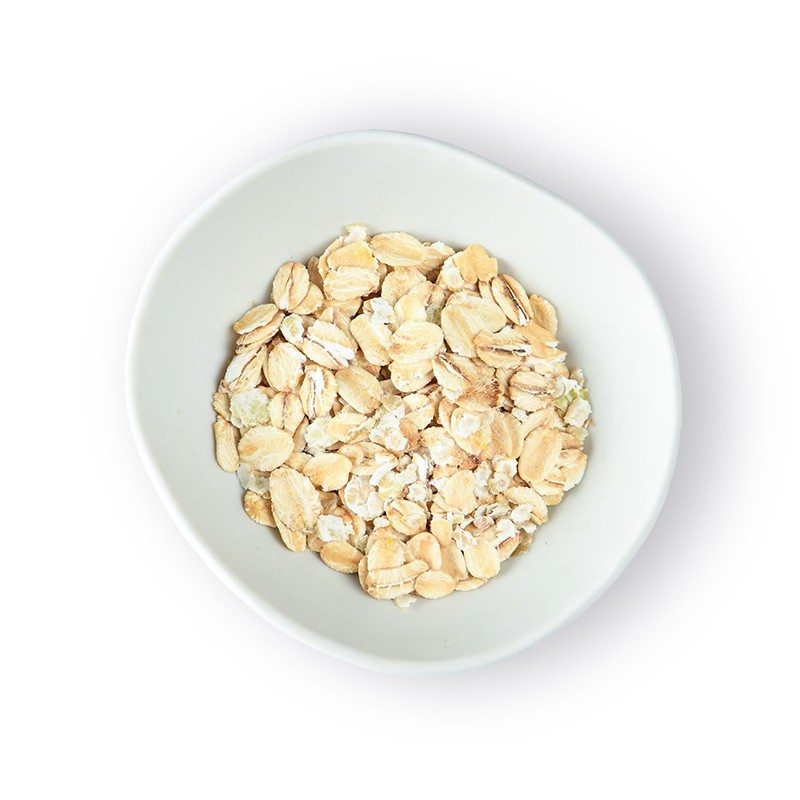 gluten free fine rolled oats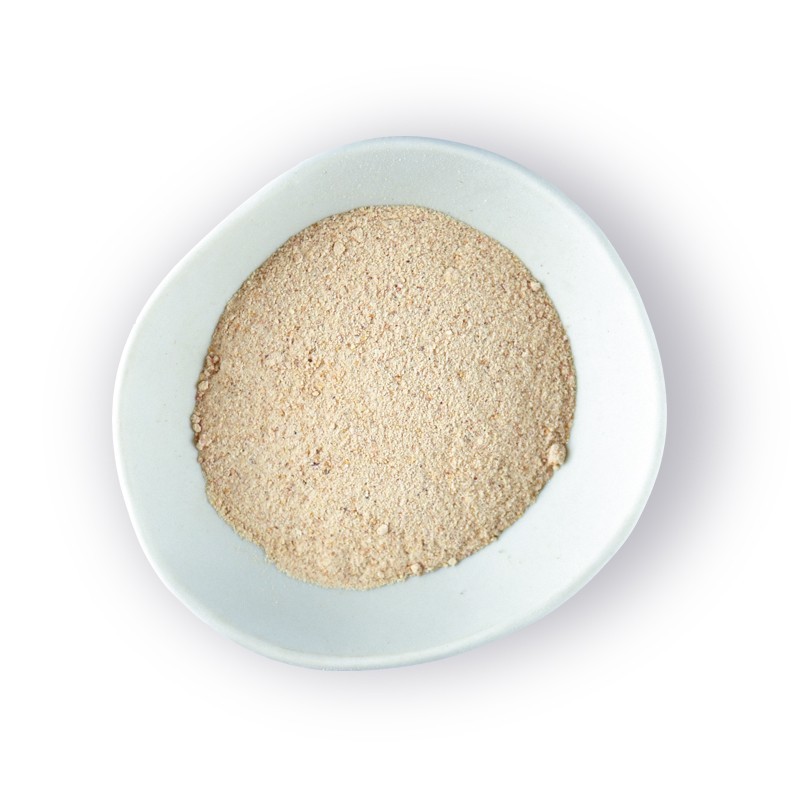 Ground date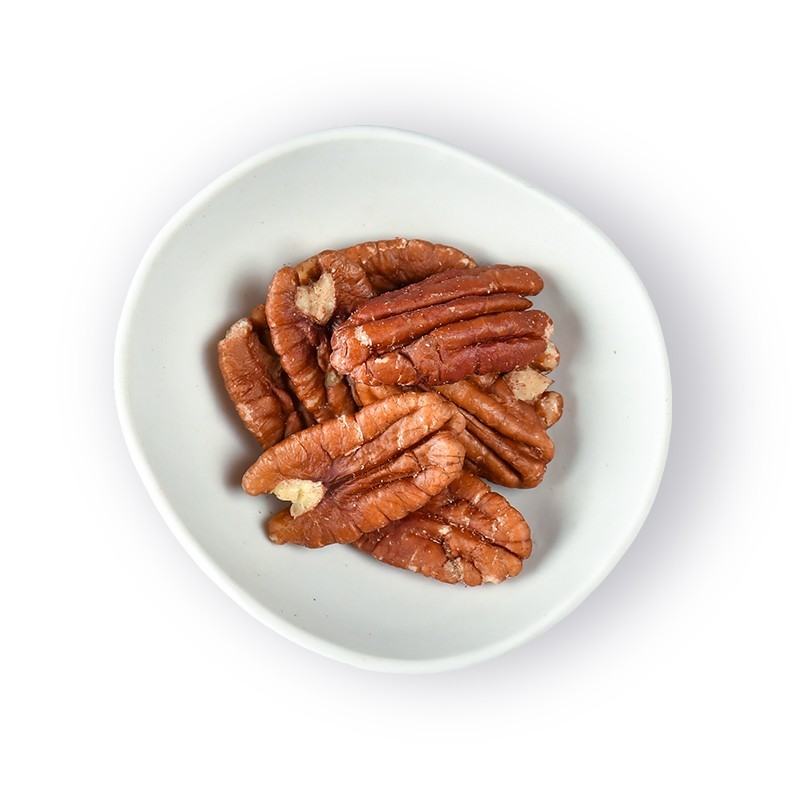 pecan nut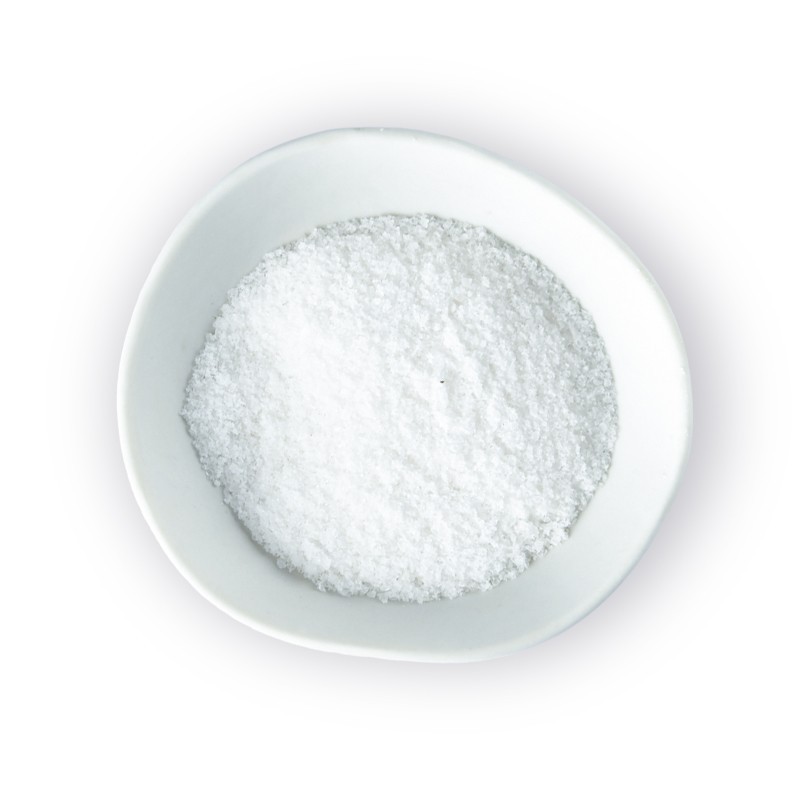 tengeri só
Features / Characteristics
No added sugar. Free of gluten, soy, milk, colourants and preservatives. Compatible with vegan diet.
Rich in dietary fiber!
Single-serve pack. Recommended serving size is 50g.
Made in a facility that handles peanuts, other nuts and sesame seeds.
How to have it
Add 200ml of water (warm or cold) and stir it for a few seconds. You can use milk or plant-based drinks as well.