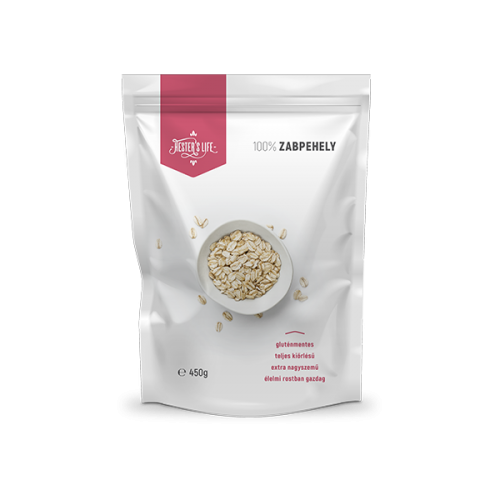 100% Rolled oats
Választható ízek:
Ground date
Oat flour
Plain oatmeal
Product description
We are already more than familiar with the high-fiber main ingredient of granola and muesli. The conscious mueslists have been relying on it as a proven and dependable breakfast for a long time now. Even when they know that often this comes at a prize of flavour.
Due to it's nature and harvesting method, oat flake is completely gluten free. This ingredient can be an ideal part of your favourite muesli.
From now on, our very own premium rolled oats are at your disposal to work it into your conscious daily life.
See it as a steady base, which will provide you with the necessary energy to last a day, and as a bedrock, which you can enrich and experiment with all you want!
gluten free rolled oats
Average nutrition value
100g
0g


(1 portion)

0g in RI* % of product
Energy
1547 kj / 370 kcal
0 kj / 0 kcal
0.0%
Fat
6.7 g
0.0 g
0.0%
- of which saturated fat
1.1 g
0.0 g
0.0%
Carbohydrate
60 g
0.0 g
0.0%
- of which of sugar
0.8 g
0.0 g
0.0%
Fiber
9.8 g
0.0 g
0.0%
Protein
13 g
0.0 g
0.0%
Salt
0.00 g
0.00 g
0.00%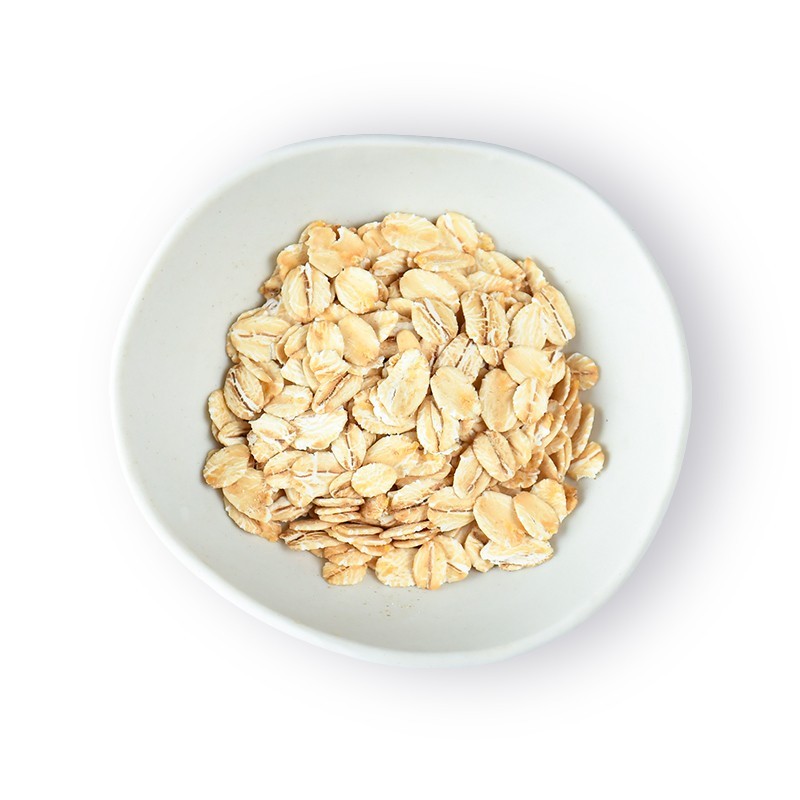 whole-wheat jumbo rolled oats
Features / Characteristics
No added sugar. Free of gluten, soy, milk, colourants and preservatives. Compatible with vegan diet.
Rich in dietary fiber!
Gluten free product certified by laboratory examination!
Made in a facility that handles peanuts, other nuts and sesame seeds.
How to have it
Here is a superb oat biscuits recipe, fast and simple, with no added sugar and with high-fiber. Splendid choice for brunch or teatime. Take it with you on any trip, to school or to the office, so you always have a deliciously conscious snack at hand!
Ingredientes (25-30 servings)
- 115g Hester's Life Oat Flour
- 150g Hester's Life Rolled Oats
- 100g Hester's Life Ground Date
- 1 pack of baking powder
- A pinch of salt
optional: a pinch of ground cinnamon / cardamom / nutmeg
- 50g coconut oil
- 1dl plant-based drink / milk
Method
Heat oven to 200C.
Stir the oat flour, rolled oats, date and baking powder together.
Add the liquid and coconut oil, then mix it together thoroughly.
Work the dough into 3cm diameter balls and place them in a pan padded with baking paper.
Flatten the balls with a wet spoon.
Bake them for 15-20 minutes, until golden brown.