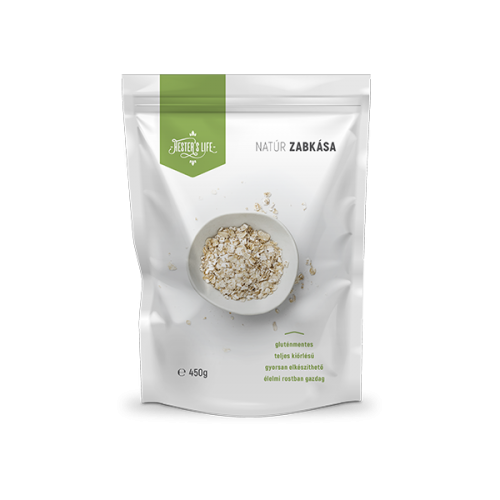 Plain oatmeal
Választható ízek:
100% Rolled oats
Ground date
Oat flour
Product description
The reason we trust our products is that they are built from the best ingredients.
Oatmeal is a variable breakfast with almost no limits, a meal that gets it's outmost creaminess from the fine flakes.
It's a fitting breakfast for all the snoozers, as it is fast to prepare and the only thing you need to have is water or milk. No more leaving out the most important meal of the day, just because you're in a hurry.
If you feel you could use some already proven tips on how to flavour your porridge, browse through our blog for our weekly favourite recipes.
Average nutrition value
100g
50g


(1 portion)

50g in RI* % of product
* RI: reference value for an average adult (8400 kJ / 2000 kcal)
Energy
1547 kj / 370 kcal
773 kj / 185 kcal
9.3%
Fat
6.8 g
3.4 g
4.9%
- of which saturated fat
1.1 g
0.6 g
2.8%
Carbohydrate
60 g
30 g
11%
- of which of sugar
0.8 g
0.4 g
0.4%
Fiber
9.8 g
4.9 g
20%
Protein
13 g
6.7 g
13%
Salt
0.00 g
0.00 g
0.01%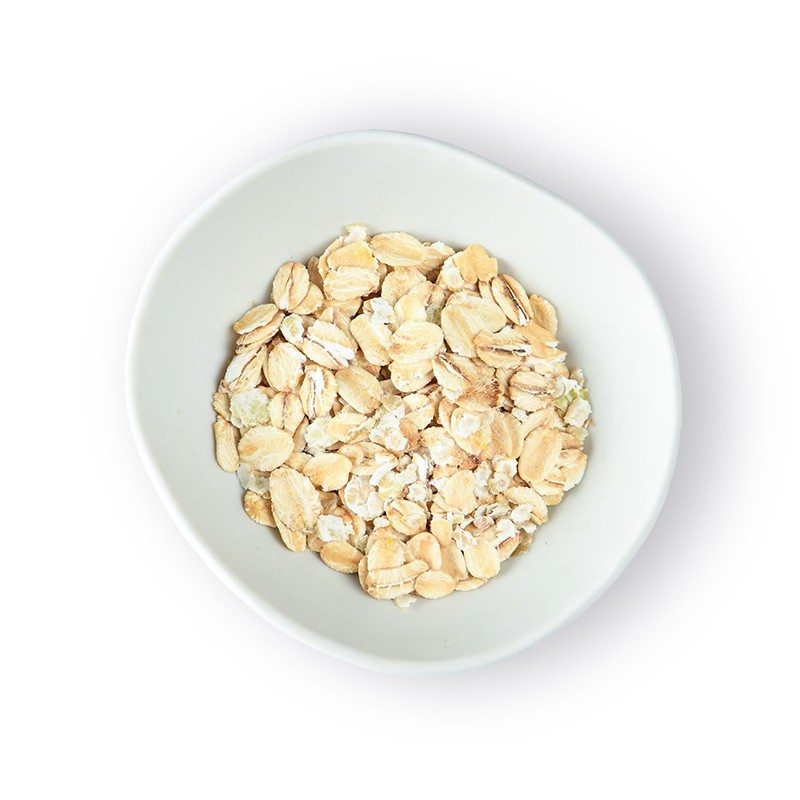 gluten free fine rolled oats
Features / Characteristics
No added sugar. Free of gluten, soy, milk, colourants and preservatives. Compatible with vegan diet.
Rich in dietary fiber!
Gluten free product certified by laboratory examination!
Made in a facility that handles peanuts, other nuts and sesame seeds.
How to have it
Porridge with veggies? That's right! Zucchini goes great with sweet flavours. It can also decrease the energy density of the porridge. If you ask us, it's definitely worth a try!
Overnight porridge with zucchini and walnut
Ingredients:
50g Hester's Life Plain Oatmeal
1/2 zucchini, grated
150ml milk/plant-based drink
30g walnut
A pinch of salt
A pinch of cinnamon
1 pack of baking powder
A pinch of salt
optional: a pinch of ground cinnamon / cardamom / nutmeg
50g coconut oil
1dl plant-based drink / milk
Method:
Grate the zucchini, but keep the juice and mix it with the Plain Oatmeal!
Roughly slice up the walnut and add it to the oatmeal! After adding the salt and cinnamon, pour the liquid on it.
Put it in a lockable container or jar, and let it sit in the fridge for the night!