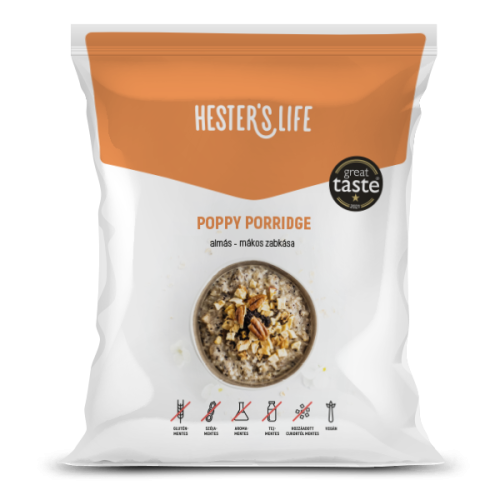 Poppy Porridge
Apple-poppy porridge
Választható ízek:
Salty Pecan Porridge
Strawberry Porridge
Product description
Newcomer! Poppy Porridge can go with you anywhere thanks to its new handbag friendly packaging! The morning rush can no longer be an excuse, just toss it in your bag and enjoy your health-conscious breakfast at work, school or even on a trip!
This porridge mixes two classics: apple and poppy seed. An exciting combination to kick off your day with a porridge. The beta-glucan in the rolled oats has a positive impact on keeping your heart and digestion healthy.
The specially milled fine cereal makes the porridge incredibly creamy, and the pecan nut makes it crunchy. Ready in 2 minutes! Try it, taste it!
Ground date (date), dried apple cubes (alma, kén-dioxid, antioxidáns: citromsav), poppy seed, pecan nut
Average nutrition value
100g
50g


(1 portion)

50g in RI* % of product
* RI: reference value for an average adult (8400 kJ / 2000 kcal)
Energy
1655 kj / 396 kcal
828 kj / 198 kcal
9.9%
Fat
10 g
5.2 g
7.4%
- of which saturated fat
1.3 g
0.7 g
3.4%
Carbohydrate
60 g
30 g
12%
- of which of sugar
17 g
8.7 g
9.7%
Fiber
11 g
5.3 g
21%
Protein
11 g
5.4 g
11%
Salt
0.06 g
0.03 g
0.50%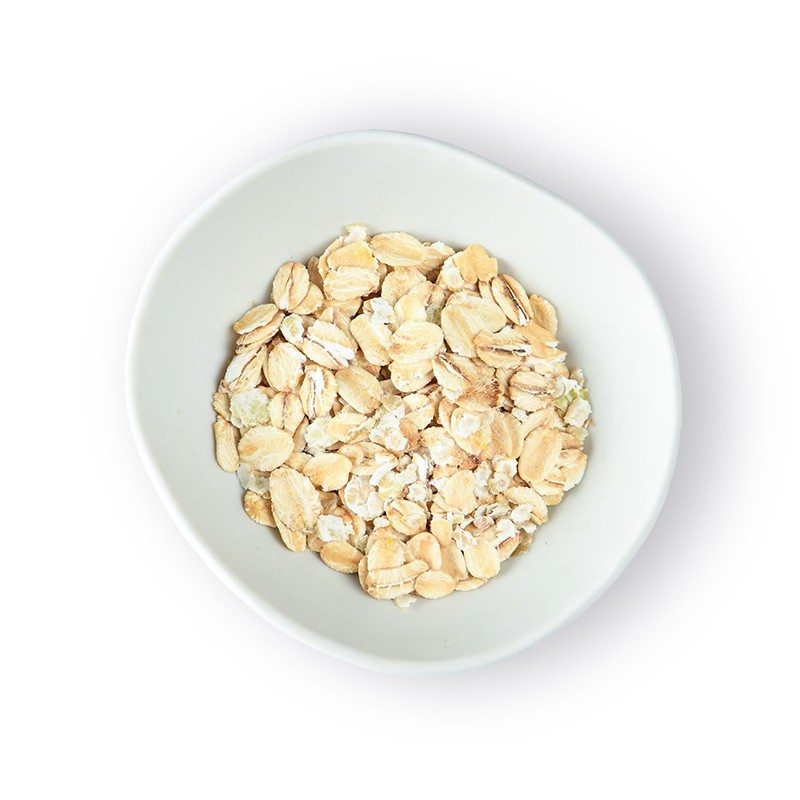 gluten free fine rolled oats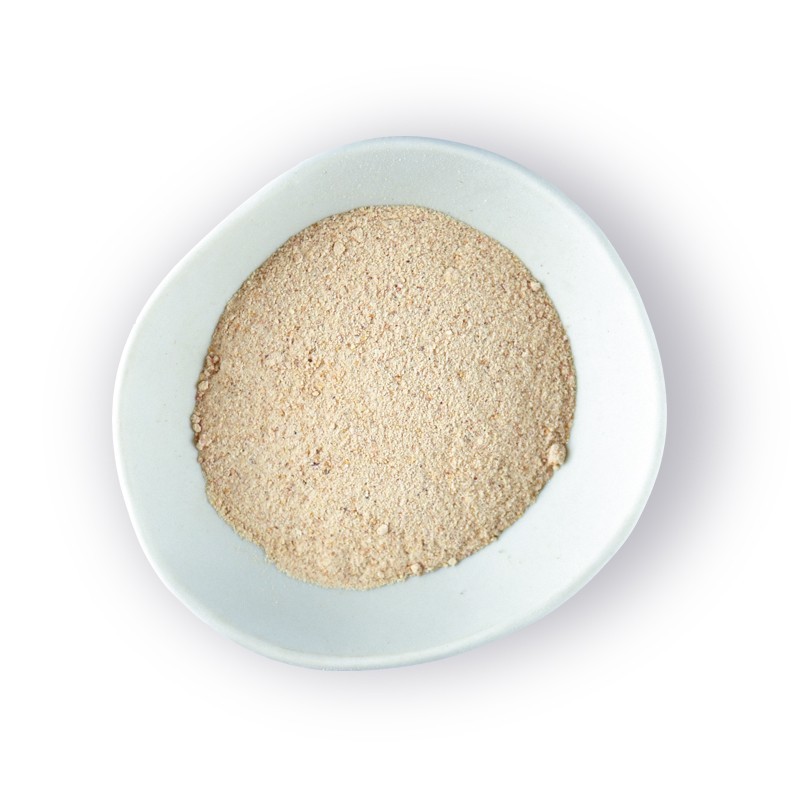 Ground date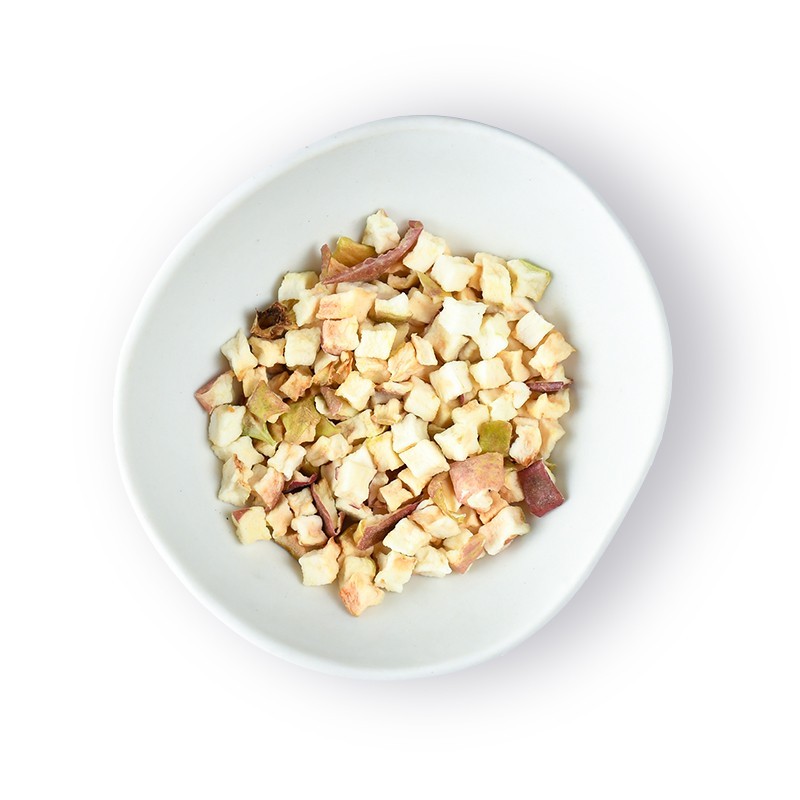 dried apple cubes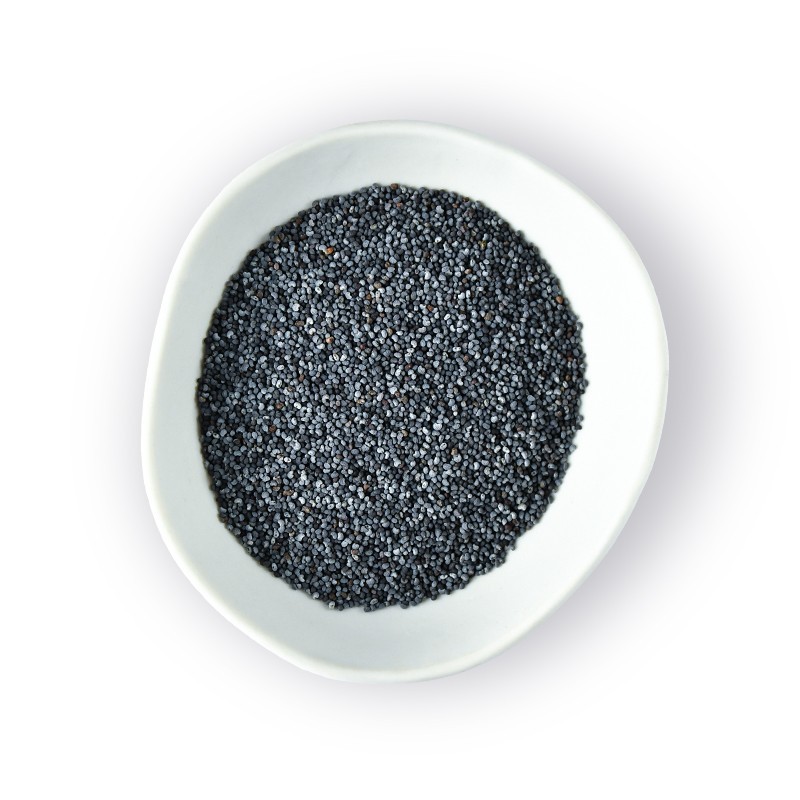 poppy seed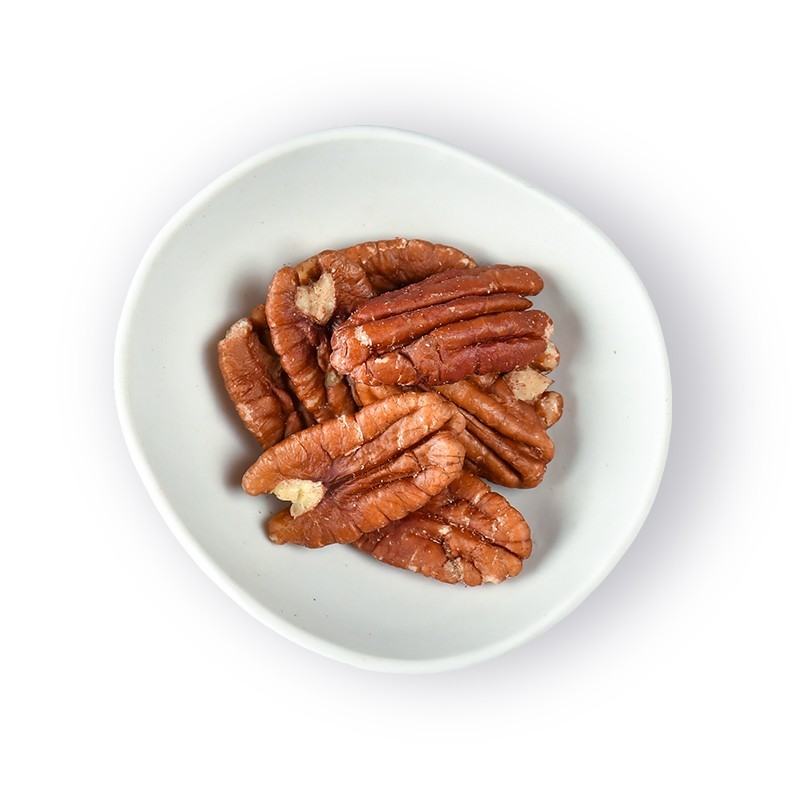 pecan nut
Features / Characteristics
No added sugar. Free of gluten, soy, milk, colourants and preservatives. Compatible with vegan diet.
Rich in dietary fiber!
Single-serve pack.
Made in a facility that handles peanuts, other nuts and sesame seeds.
How to have it
Plant-based drink, cold milk or cooked. Mix it with fruits to your liking.
When making a porridge, we recommend adding 200ml liquid to a 50g serving, then boil it until thickened or put it in the fridge for the night.