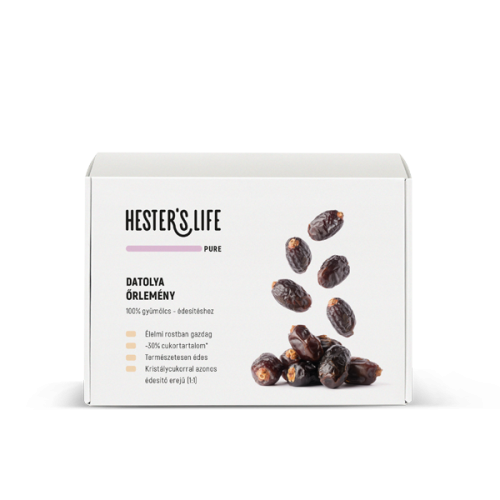 Ground date
Választható ízek:
100% Rolled oats
Plain oatmeal
Oat flour
Product description
Ground date is a real Hester's Life specialty!
We provide a flavoring option, which is made 100% from date, through grinding the fruit. It is a great natural alternative to sugar, brown sugar, honey and other sweeteners.
It has a high fiber count, which is a unique trait compared to other sweetener ingredients, so it's a great way to enrichen your recipes. It is also easy to use, which makes it perfect to improve any smoothie, porridge, cake or any meal particular without a guilty conscious.
It's delicate, slighty caramel flavour is sure to spice up any recipe!
Ground date (date)
Average nutrition value
100g
0g


(1 portion)

0g in RI* % of product
Energy
1602 kj / 383 kcal
0 kj / 0 kcal
0.0%
Fat
0.5 g
0.0 g
0.0%
- of which saturated fat
0.5 g
0.0 g
0.0%
Carbohydrate
92 g
0.0 g
0.0%
- of which of sugar
68 g
0.0 g
0.0%
Fiber
7.0 g
0.0 g
0.0%
Protein
3.0 g
0.0 g
0.0%
Salt
0.40 g
0.00 g
0.00%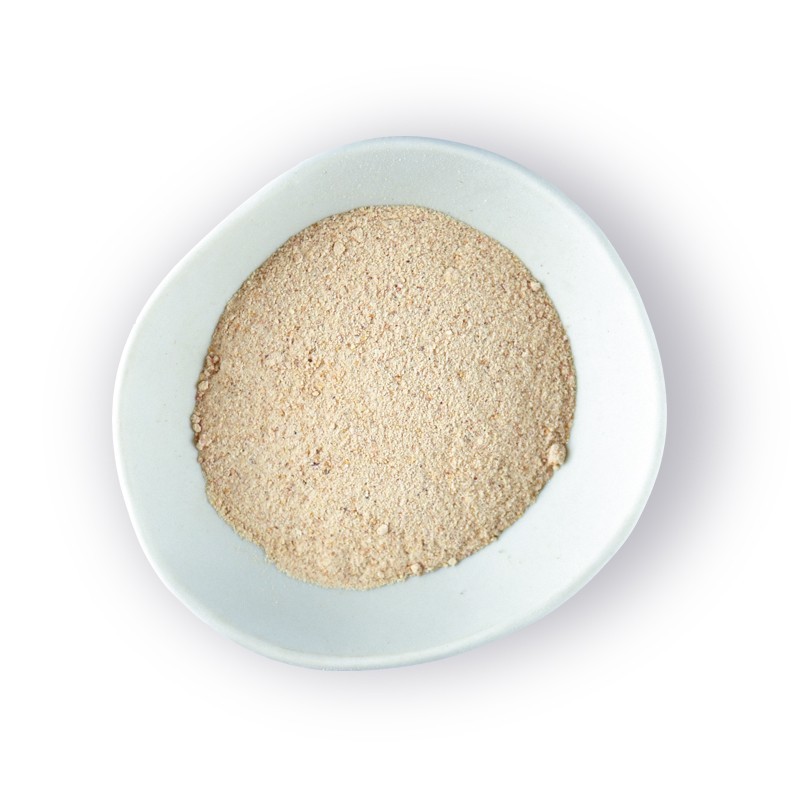 Ground date
Features / Characteristics
No added sugar. Free of gluten, soy, milk, colourants and preservatives. Compatible with vegan diet.
Rich in dietary fiber!
Gluten free product certified by laboratory examination!
Made in a facility that handles peanuts, other nuts and sesame seeds.
How to have it
We don't think there is a single person on Earth, who doesn't like crepes. So let's take it to the next level! The caramel-like sauce you can get from our ground date makes the recipe more intriguing and health conscious!
Pancakes with salted date-caramel
Ingredients:
Oat pancakes
250g Hester's Life Oat Flour
1 tsp of Hester's Life Ground Date
3 eggs
A pinch of salt
250ml soda water
350ml milk / plant-based drink
Salted date-caramel
70g Hester's Life Ground Date
100g water
2g salt
Method:
For the pancake, stir the eggs, salt, ground date and 4 tsp of flour until smooth. Then add the rest of the liquid, bit by bit.
Let the dough rest for 10 minutes.
For the caramel, add the water to the ground date while stirring, and keep at it until it is smooth.
Finally, season it with salt.
Make the pancakes in a frying pan, and fill it with the date-caramel, after it is cool.